Assisted Living Can Give You More Independence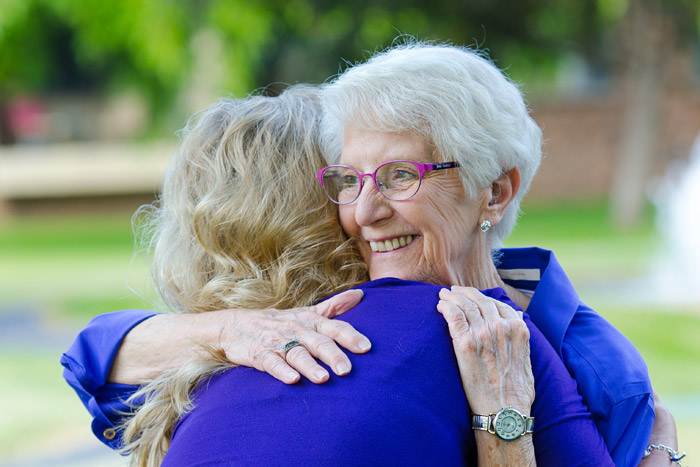 We often hear people say "I wish we'd moved in earlier" or "I wish my mom or dad had moved here years ago!" We're not surprised, but we DO understand why some of our readers don't move sooner.
While the majority of Americans say they plan to stay in their current homes, according to the 2015 United States of Aging Survey, they also have serious concerns about falls, medication errors and memory issues.
A new survey shows older adults and family caregivers experience measurable increases in quality of life when an older adult moves to an assisted living setting. The Family Quality of Life survey, conducted by A Place for Mom and Sage Productions, shows that many families hesitate to move a loved one to assisted living.
Most family members say they delayed looking at assisted living options because older relatives want to stay at home and receive care from a family member for as long as possible. Findings like these point out that families and older generations may have misconceptions about assisted living that could be easily dispelled through personal experience.
After a move to assisted living, families in the survey reported seeing concrete improvements in an older relative's life:
Quality of life improvements were seen by 73 percent
Nutrition improvements were seen by 73 percent
Social well being improvements were noticed by 64 percent
Emotional well-being improvements were seen by 47 percent
Physical health improvements were noticed by 44 percent
Family caregivers also mentioned personal benefits after an older relative moved to assisted living:
Stress levels about the older relative decreased for 64 percent of caregivers
Personal quality of life improved for 60 percent
Relationships with the older relative improved for 50 percent
Health, diet and exercise improved for 32 percent
Almost three quarters of family members surveyed said their monetary well being was largely unaffected after an older relative moved to assisted living. Older adults who make the move find that without the burdens of home ownership, and more opportunities for social and mental stimulation, they can enjoy their lives more and worry less about navigating daily tasks or feeling isolated.
The survey shows that staying home may not always be appropriate for everyone—especially for those who need increasing care and support. While making a decision to move is never easy, moving to assisted living can help older adults feel better physically, mentally, emotionally and socially. Visiting an assisted living or memory care community like Emerald Crest—hopefully more than once—can help dispel myths and show you the benefits of choosing assisted living.
We are always here to help! Please contact us at 952-908-2215 or lmtran@augustanacare.org to set up a tour.